Just to spread the word that we are now in our last week of opening for 2023. Your last chance to see our two very successful Special Exhibitions in person. Open daily today, Thursday, Friday and Saturday 10;30 until 16:30 – last entry at 16:00. We look forward to seeing you if you can make it.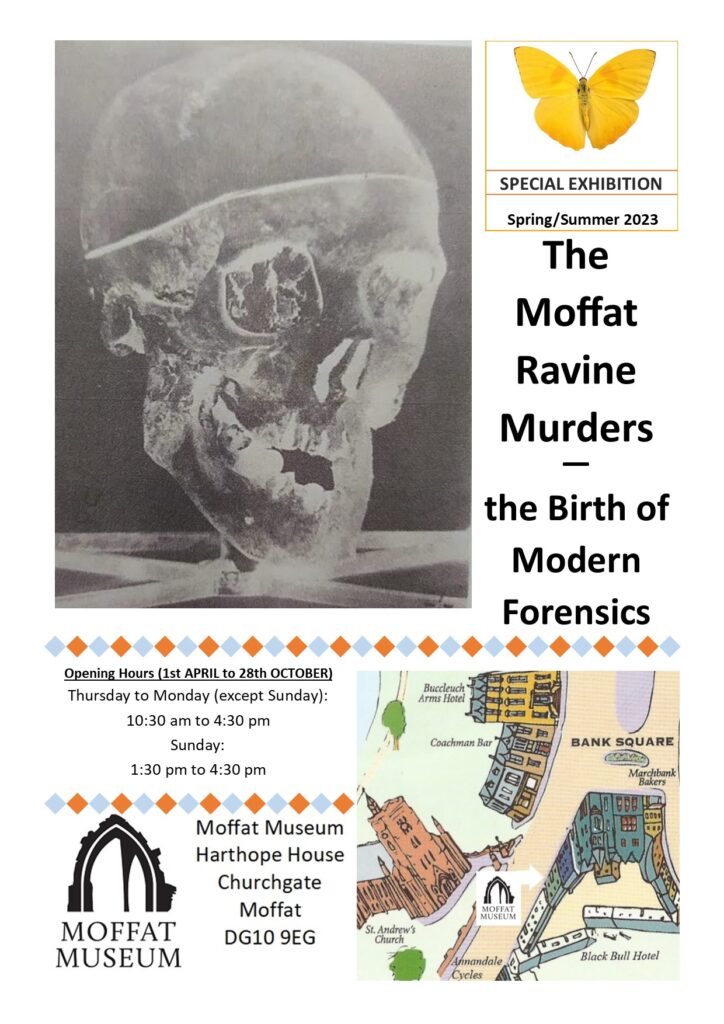 Also, why not attend next week's talk at Moffat Academy.
Special Exhibition: The Moffat Ravine Murders closes Saturday 28th October 2023
Special Exhibition: William Dickson – A Moffat Man closes Saturday 28th October 2023
Talk: Why Flies? Why the Museum? Why Research? at Moffat Academy :: 4:30pm Monday 30th October 2023
The Special Exhibitions will also be available to visit on our website from November 2023.
Moffat Museum will reopen to visitors in April 2024.