You will find Moffat Museum as you enter the town opposite St. Andrew's Church.
We are closed for the winter.
Moffat Museum reopens in April 2024.
The website is available at all times.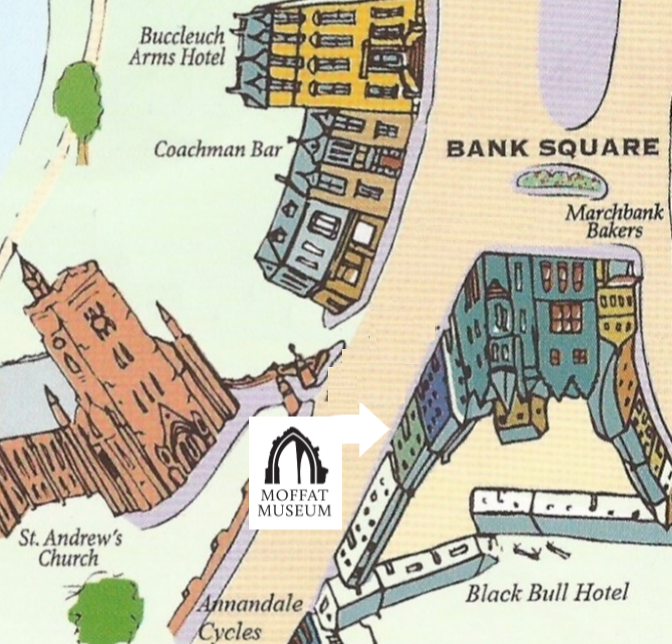 Click on VISIT MOFFAT on the banner at the top of the page for directions to Moffat.
We hope to see you soon!